Our unique Walleye Stick baits...
---
Spending many years and countless hours on the water fishing for walleye and other game fish, our team has noticed that some unique actions from certain stick baits trigger larger fish and out preform others.
Don't get us wrong – in most cases colour is the key. But if you add the right colour with the right action and you can't keep the fish off! Fishing on lake Erie, Ontario or Bay of Quinte, we found that the unique action of our stick baits are devoured by all species!
---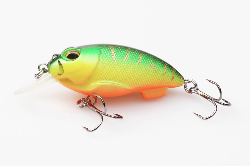 Smelt Series
XXs.