The Yaleye-Fish brand of tournament tough lures is created, made and tested by fishermen.
---
Every fishing enthusiast knows that you can pre-fish the entire week before a tournament and figure out what the fish want. But, if your equipment fails when it's time to perform then everything else was a waste of time!
Our team has seen the big fish swim away... the one that could've won us the tournament!
We know... we've been exactly where you've been. We've seen the big one get away, using someone else's lures. And we got mad and did something about it. We created the Yaleye-Fish brand – lures and fishing systems that you can count on.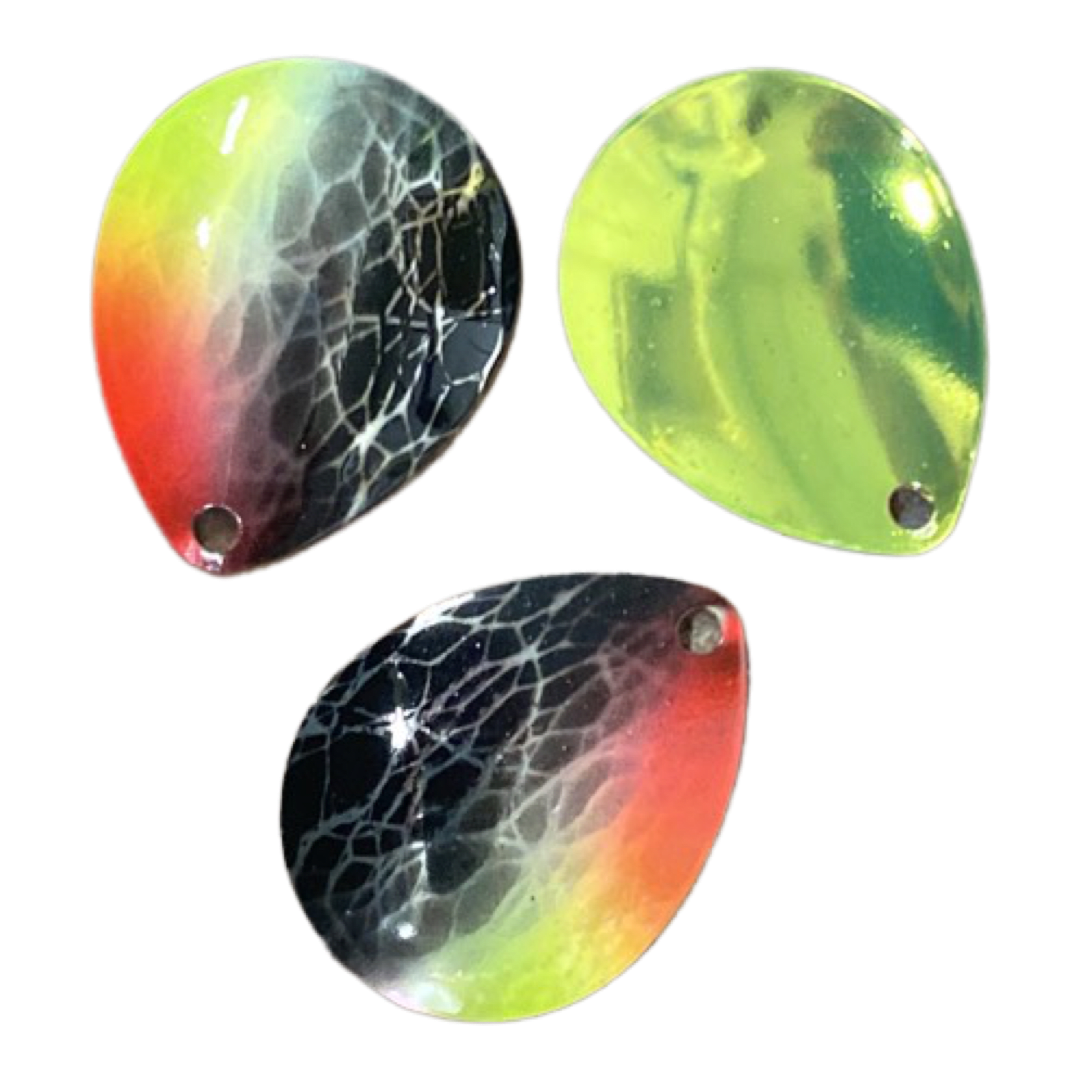 Our lures are made to stand up to the biggest fish in the pond. Period.
Yep. Even a 15 lb Brown Trout that proceeded to tie 6 lines behind the boat – our harness held on and we landed the beast!
And that harness (a little banged up) still managed to catch 50 walleye that year and 10 of them were over 9 lbs.
Never worry about equipment failure again.
We design every Yaleye-Fish product to be Tournament Tuff! The toughness of the parts we use in our worm harnesses and stick baits simply eliminates that fear of equipment failure (you know what I'm talking about!) when that fish of a life time decides to hit.
I was tired of buying top of the line brands of fishing lures (as they were advertised) and finding that the hooks were too weak, or the line frays too easily.
So, I worked with our team to put together a line of worm harnesses and stick baits that eliminate worry about frayed line or dull hooks.
Our Walleye Worm Harnesses are made with nylon coated 65 lb test, flexible, kink resistant, 49 strand stainless steel wire. The hooks are razor sharp – 4 times stronger than other brands on the market and blood red! (Believe me walleye love red hooks.)
Most importantly... our Yaleye-Fish systems catch fish! And, after all, isn't that the goal?
---
We've added a custom painted stick bait to our line!
Our team is always looking for a bait that works and stands up to the walleye sharp teeth. The quality and action of the Bagley baits Rumble B No. 11 met our every need!
The Bagley Rumble B No. 11 are the hottest stick bait on the market right now! We offer the new bait in 11 different colours for the 2016 season, with standard Mustad no. 4 Black treble hooks.
So, get your 'CUSTOM' Bagley Rumble B today!
---